Research & Consultancy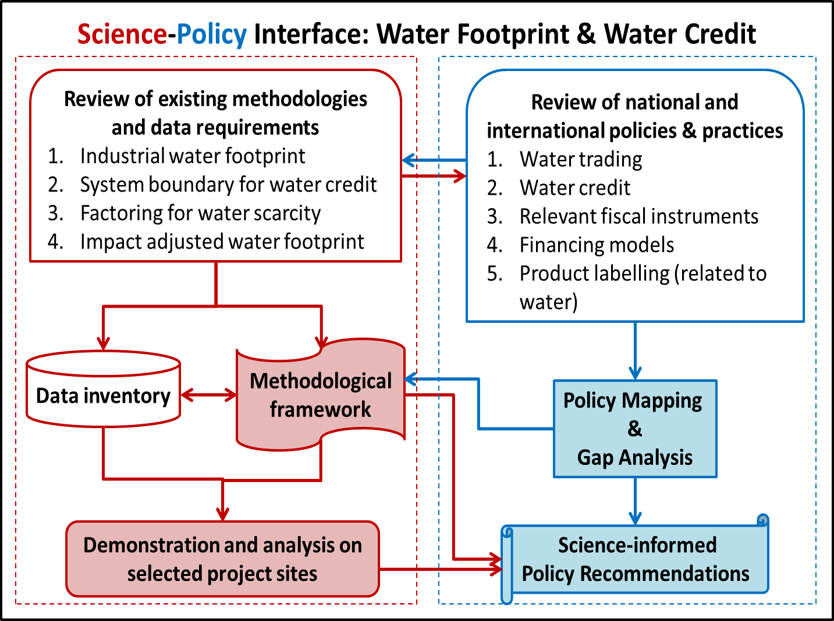 Estimation of impact adjusted virtual water footprint, water trade and credit
The project is an industry-academic collaborative research of Bisleri International Pvt. Limited and ICWMR, TERI SAS. It aims to develop a generic methodological framework for the estimation of impact adjusted water footprint and recommendation of policies and practices for the successful implementation of water credits.
As part of the study, a novel methodological framework will be developed for the industries, water footprint assessment will be conducted for two production sites, policies will be mapped, and gap analysis will be done for water trading regime and water footprint-based product labelling.
Social, economic, and environmental impact assessment of plastic recycling facility for SBI Cards and Payment Pvt Limited
The project aimed at conducting an assessment of the social, environmental, and economic impact of a CSR project for SBI Cards and Payment Pvt Limited - 'Innovative Mechanisms for Managing Plastic Waste'.The CSR project involves sourcing segregated plastic waste and converting it into value-added recycled products (at the recycling facility) for closing the loop from waste generation to consumption.
The study assessed the impact of the project, and the perception of stakeholders, and appraised the financial components of the project. The derived parameters were evaluated using OECD-DAC framework criteria.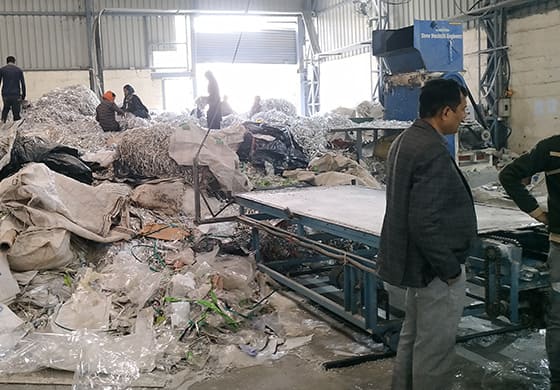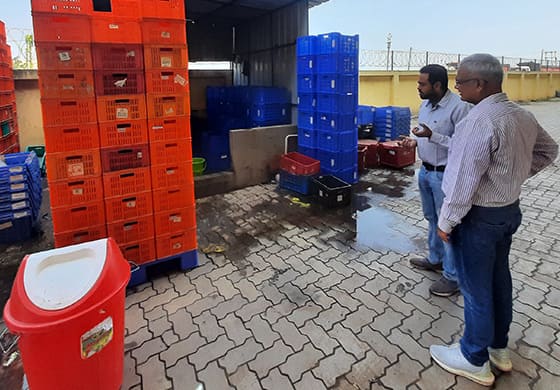 Waste and Water Audit of Zomato for BRSR reporting
The project aimed at conducting waste and water audits for the Zomato Facilities in Gurugram and Kolkata. The data on waste generation and water consumption due to business activities is one of the mandates of Business Responsibility and Sustainability Reporting (BRSR).
As part of the audit, the current practices related to waste and water at Zomato's facilities were studied, the waste generation and water consumption patterns were monitored, compliance was verified and recommendations for improvement were provided. Furthermore, Standard Operating Procedures to measure and minimize waste generation and water consumption were developed. The training was also provided to the employees on these SOPs for efficient documentation of environment-related data.
Gap analysis in plastic waste management for Government of Indias - Skill Council for Green Jobs
The project aimed at identifying the gaps that exist at different levels in the plastic waste management domain. In order to identify the skill gaps surveys were conducted with waste collectors, interviews, and interaction with scrap/waste dealers and recyclers were undertaken along with that stakeholder consultations were also conducted.
The project also developed qualifications (training modules) for bridging the skill gaps that are identified at various occasions during the waste movement. Incorporation of such skills will be useful for waste management personnel such as Material Recovery Facility (MRF) Entrepreneurs, Plastic Recycling Technicians and Plastic Recycling Entrepreneurs.